28 Jul
By: The Dodo
(Guest post by Stephen Messenger from thedodo.com)
Dogs have been shown to be especially friendly around dolphins they meet in the wild, almost as if they consider them kindred spirits who just happen to live in the ocean. But as magical as some of their interactions have been in the past, our canine companions do have a line their dolphin buddies dare not cross.
Don't mess with their humans.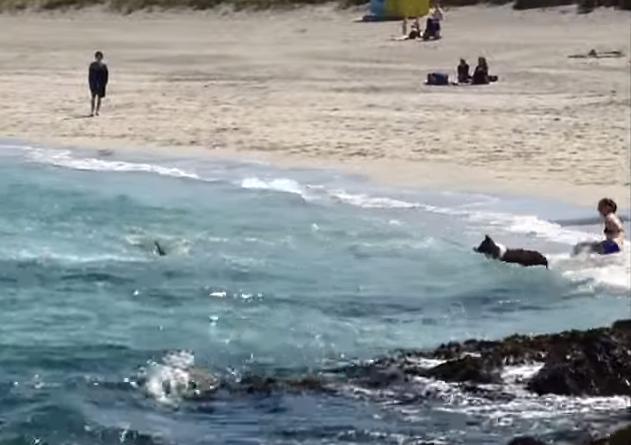 A girl swimming off the coast of Galway, Ireland, recently had a rather unpleasant encounter with the region's most disgruntled locals. Dusty the dolphin, as she is sometimes called, has garnered a reputation in recent years for hanging out near popular beaches where she's known to occasionally ram into beachgoers.
Nobody is really sure why Dusty gets aggressive, but swimmers have been warned to keep their distance if they see her approaching. Apparently, this young lady didn't get the message.