18 Aug
By: The Dodo
(Guest post by Ameena Schelling from thedodo.com)
Warning: some of these images may be considered graphic
One look at this turtle and you will never litter again.
Turtle researcher Nathan Robinson and his colleague, Chris Figgener, were looking for mating sea turtles off the coast of Costa Rica when they came across an olive ridley sea turtle with something odd up his nose.
Robinson, who's currently studying creatures who live on sea turtles, originally thought it was a tubeworm. But when he tried to pull it out, he realized it was something quite different.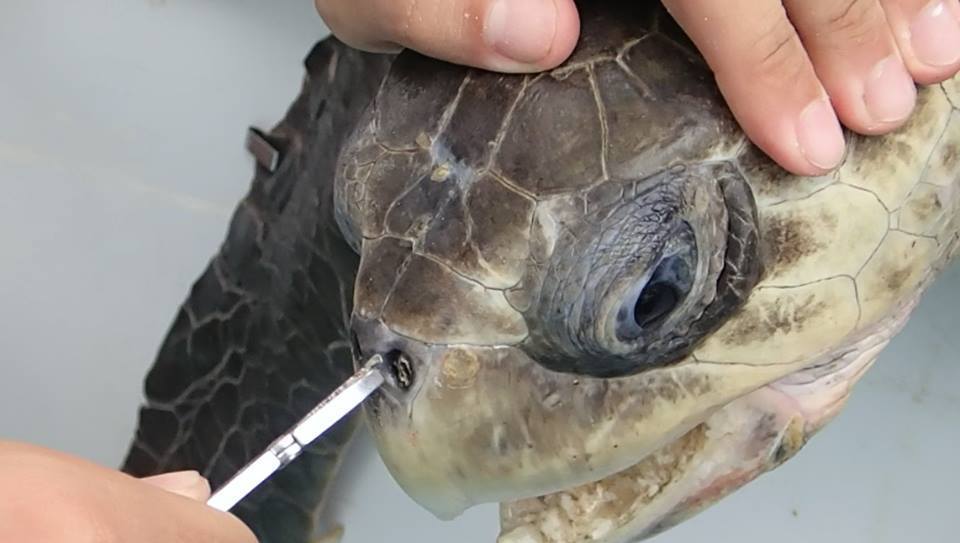 Nathan Robinson