2 Oct
By: The Dodo
(Guest post by Christina M. Russo from thedodo.com)
Astonishing photos published at Africa Geographic show hundreds of wildebeest dead in the Mara River in northern Tanzania.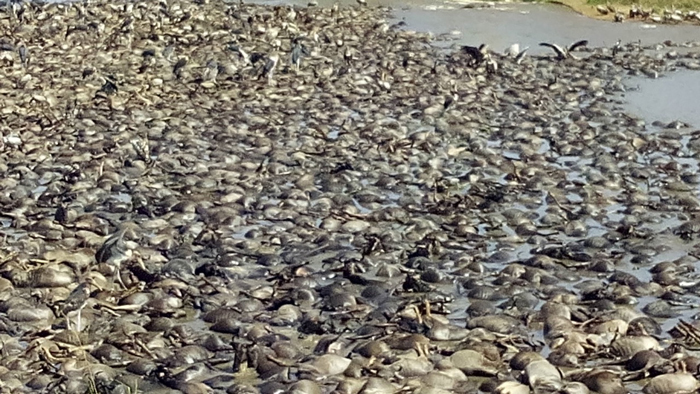 It's a dramatic image. But here's the kicker: It's normal.
Or at the very least, not uncommon. Hundreds — if not thousands — of wildebeest die during their annual great Serengeti migration that finds wildebeest moving 1,200 miles from Tanzania into Kenya and back every year, according to Richard Estes, esteemed wildebeest expert and author of the book "The Gnu's World."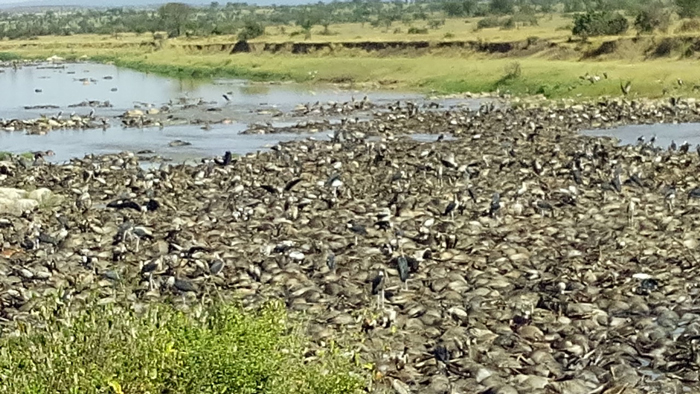 "Many die crossing the Mara River," Estes told The Dodo. Estes, who is also a research associate at the Smithsonian Institution, began studying wildebeest in 1962. "They die all over the place, but the Mara is where the tourists go [and therefore from where more images emerge]."