23 Aug
By: The Dodo
(Guest post by Sarah V Schweig from thedodo.com)
Georgia Bradley, a 25-year-old student vacationing in Greece in July, was all alone on a beach when two men suddenly tried to grab her.
Out of nowhere, a little stray dog ran to her aid, barking at her would-be attackers until they backed off.
"She saved me. She must have noticed something was wrong," Bradley told the U.K.'s Plymouth Herald. "Pepper shot out of nowhere."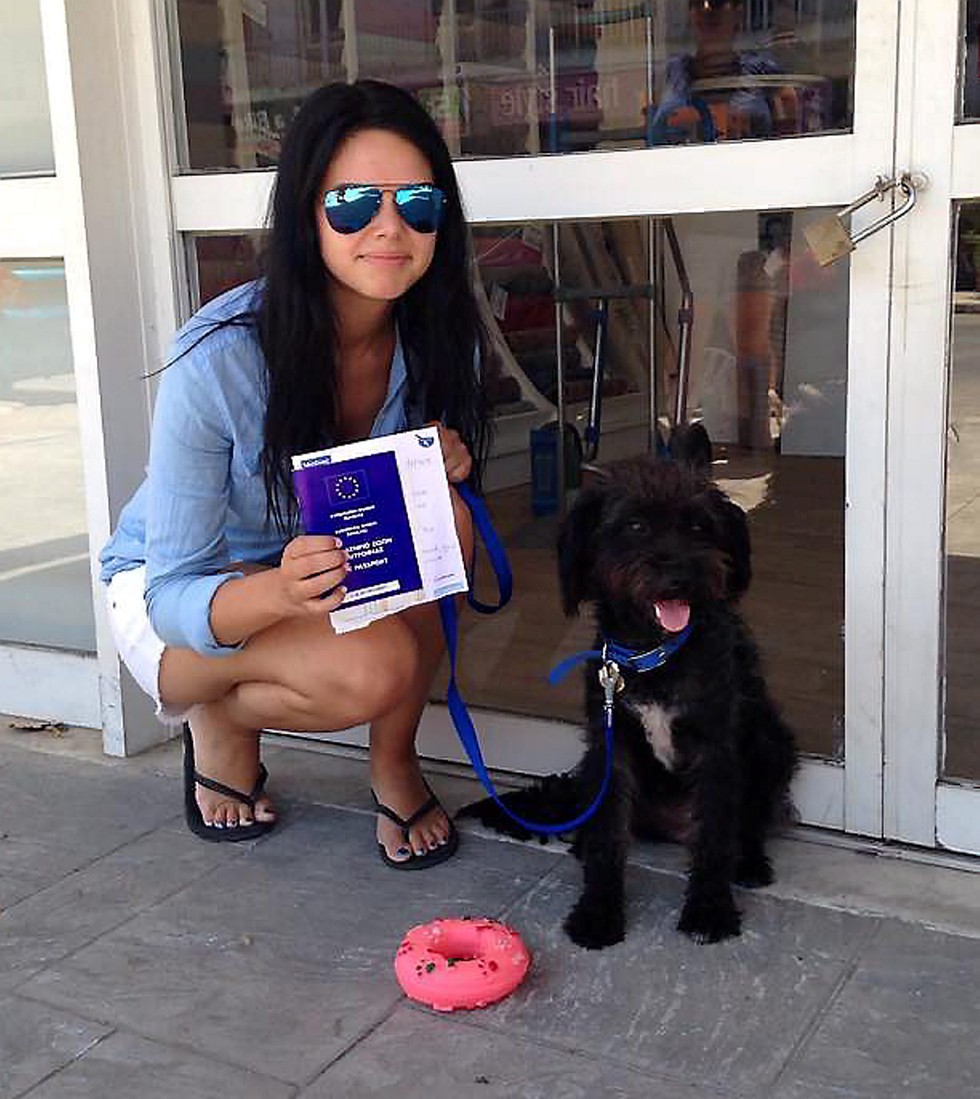 SWNS
The little black stray, whom Bradley decided to call Pepper, followed Bradley and her friends back to the apartment where they were staying. It was clear that she and the dog had a very special connection.