25 Aug
By: The Dodo
(Guest post by Anna Swartz from thedodo.com)
The orphaned puppies who show up at the doors of the Rocky Ridge Refuge all find themselves with a gentle, but unlikely, new mom: Cheesecake, a resident capybara, who adopts all the needy litters as they come through.
And she gives them the kind of love only a sweet, gigantic rodent can give.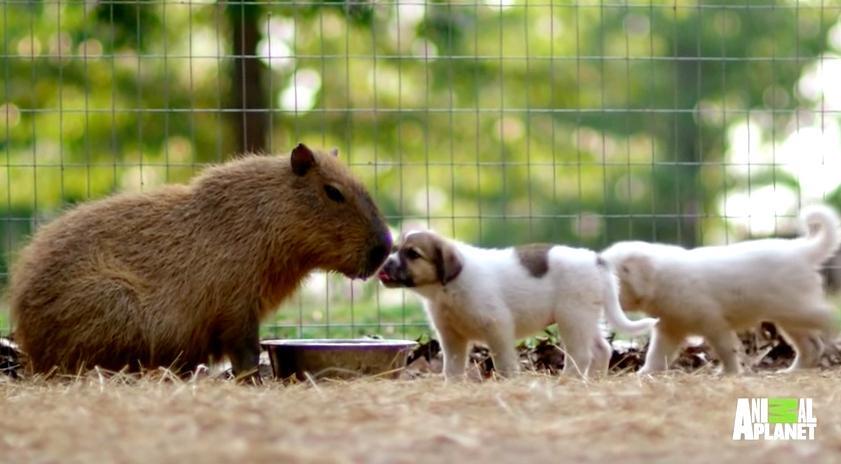 The refuge, an Arkansas animal rescue, takes in lots of abandoned litters and pregnant dogs, which means there are always new puppies to care for.