24 Sep
By: The Dodo
(Guest post by Caitlin Jill Anders from thedodo.com)
A puppy was recently found heartlessly chained to a fence with no way to escape, next to a sign that read, "Free dog, please take," according to WNEP News (Scranton).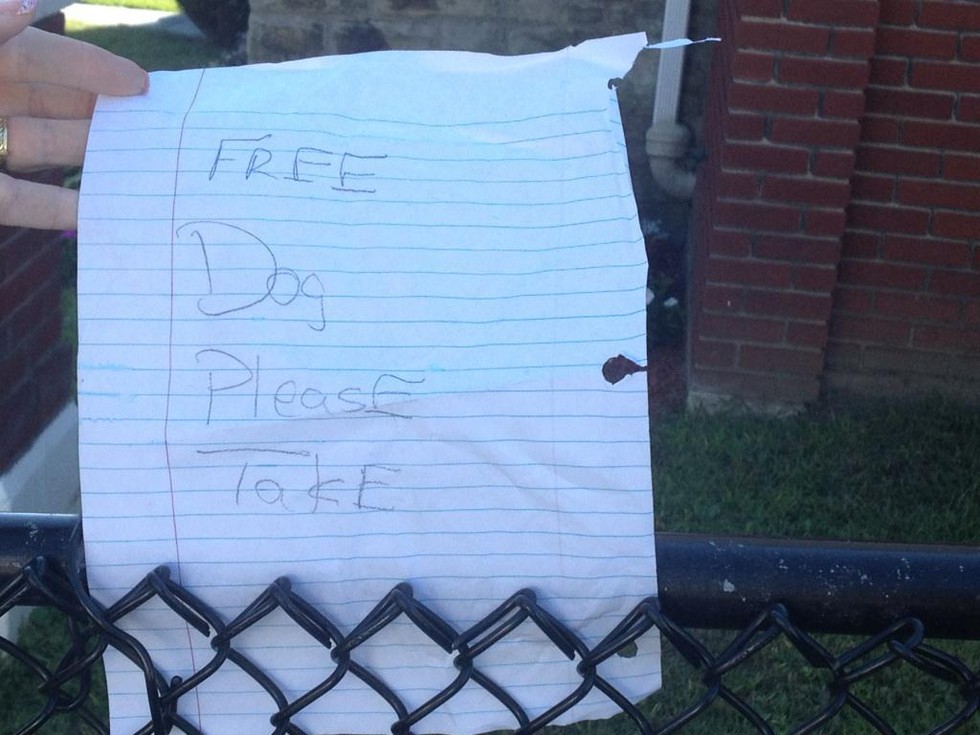 Sandy Scala
The pit bull, named Cesar, was found and brought to the Griffin Pond Animal Shelter in Pennsylvania. His rescuers originally assumed he had been abandoned by his owner, which later proved to be incorrect. The dog had not been abused in any way and was very excited to see and play with his rescuers.
"He was in really good condition and was so sweet," Sandy Scala, a humane officer at Griffin Pond, told The Dodo. "He just wants attention and to be petted. He had no idea how to play with toys."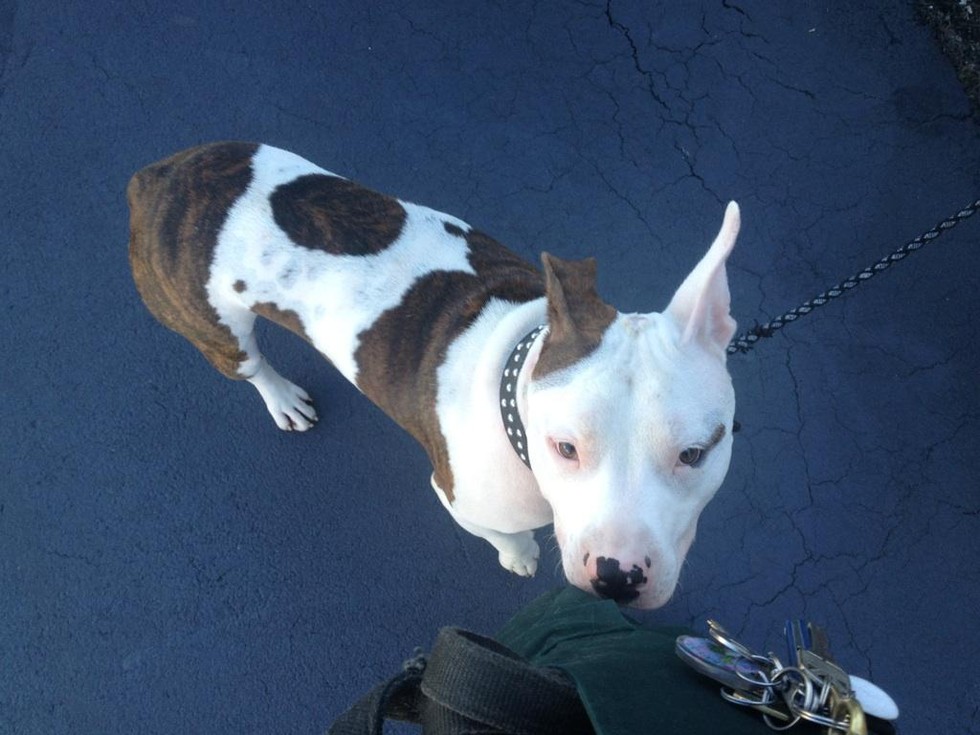 Sandy Scala
Cesar went missing from his home after his family's kids were playing with him and accidentally let him get away. The whole neighborhood was on alert and the family assumed that if anyone saw Cesar, they would let them know. It never occurred to them to contact a shelter, they later told Scala, who visited with Cesar's family to facilitate his return home. Cesar was wearing a collar and his family hoped that would be enough to help bring him home.