9 Sep
By: The Dodo
(Guest post by Anna Swartz from thedodo.com)
As an "open admission shelter," the Ramona Humane Society in San Jacinto, California takes in any animal who comes through its door — even when that animal is a little more wild than the shelter is used to.
Shelter staff were shocked on Thursday when a woman, who did not give her name, dropped off a 3-month-old tiger cub.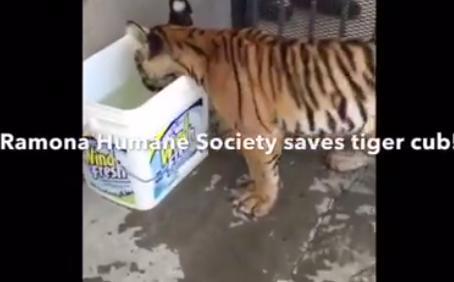 The cub had a hernia, and his front paws had been declawed, a painful procedure that can lead to later health problems, but other than that he was relatively healthy.
The shelter posted a photo of the cub on its Facebook page with the caption, "Although the Ramona Humane Society does not condone the keeping of exotic pets, he sure was cute!"
California Fish and Wildlife transferred the cub to the Forever Wild Exotic Animal Sanctuary in Phelan — which posted a photo on its Facebook page.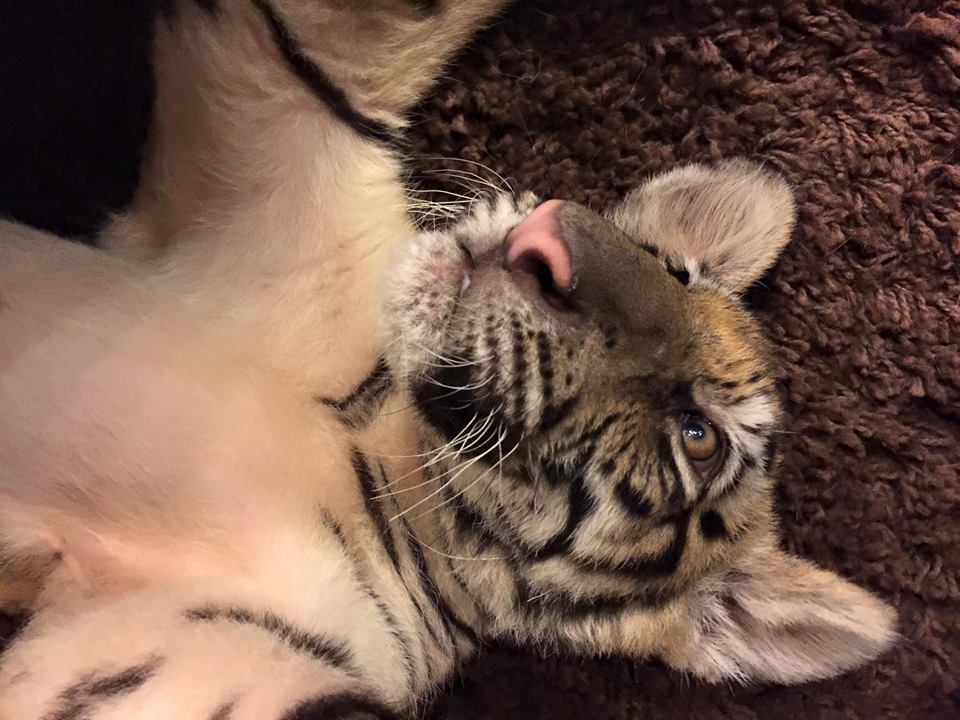 But the cub was only at Forever WIld for about 30 hours before being moved again, this time to Lions Tigers & Bears (LITB), a rescue in Alpine, California.