25 Sep
By: The Dodo
(Guest post by Caitlin Jill Anders from thedodo.com)
Humans have all sorts of crazy ideas, but this is definitely one of the craziest. A dog named Tina came to Vet Ranch, a rescue organization that treats pets in need, with burns all down her back and head — because her previous owners tried to treat her fleas with gasoline.
WARNING: Graphic photos below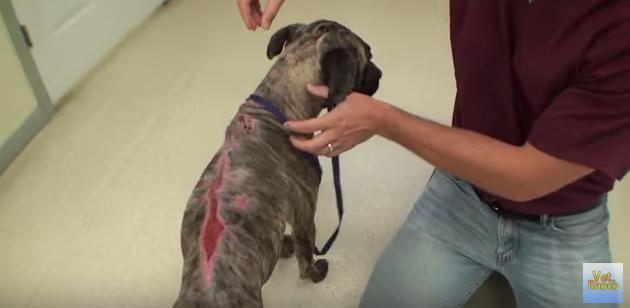 Tina was surrendered to a shelter by her owners. Dr. Matt from Vet Ranch said in a YouTube video detailing Tina's rescue that some people, believe it or not, think oil can be used to treat fleas or mange in dogs.