20 Oct
By: The Dodo
(Guest post by Ameena Schelling from thedodo.com)
This dog finally has a chance to heal her body — but her spirit is still broken.
Dutchess was taken in as a stray on Tuesday by Miami-Dade County Animal Services. Nothing is known about her life before she arrived at the shelter, but it's clear it was a bad one.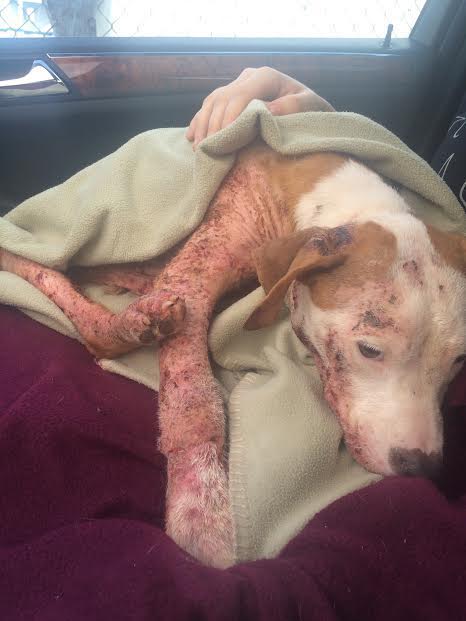 A Way For A Stray
When she arrived she was covered in open wounds caused by Demodex, a type of mange. She was also emaciated. On the 9-point scale the shelter uses to evaluate health, she scored just a 1.5.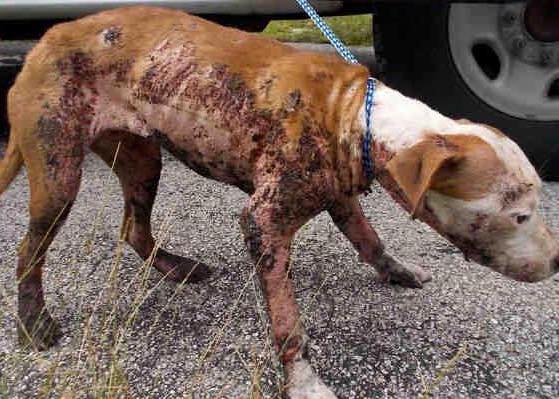 A Way For A Stray
Fortunately, Dutchess was scooped up on Thursday by Florida rescue group A Way For A Stray (AWFAS), which specializes in cases that local shelters are unable to treat themselves. AWFAS president Lyndsey Gurowitz told The Dodo that Dutchess was even worse in person than she appeared in photographs.