27 Jul
By: The Dodo
(Guest post by Anna Swartz from thedodo.com)
When rescuers first found her on the streets, sweet Hazel was heartbroken — literally. Volunteers with Lola's Lucky Day, a Houston-based rescue group, found her roaming around Crosby, Texas, earlier this month.
"We figured once she was safely off the streets she would never face another difficult moment in her life," Krystell Castillo, one of Hazel's rescuers and her current foster mom, told The Dodo. "Sadly, we were mistaken."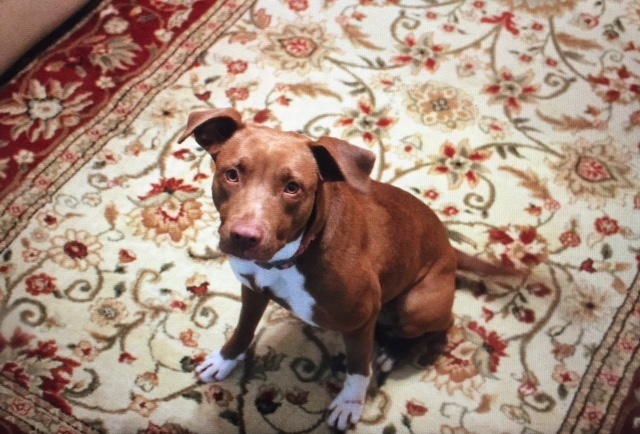 Krystell Castillo
On Tuesday, Hazel collapsed, unresponsive. Castillo rushed her to the veterinarian, where an X-ray caught something that vets had missed before — the gentle brown dog had a bullet lodged in her heart.
Sadly the bullet is too deep to be removed. It's something Hazel will have to live with for the rest of her life — a constant, physical reminder of her painful past.