25 Nov
By: The Dodo
(Guest post by Sarah V Schweig from thedodo.com)
All was normal at the Forest Department in Ferozabad, India until the phone rang on Tuesday.
On the line was a panicked voice saying they'd discovered something terrifying in a spare room of their home: A fully grown male leopard.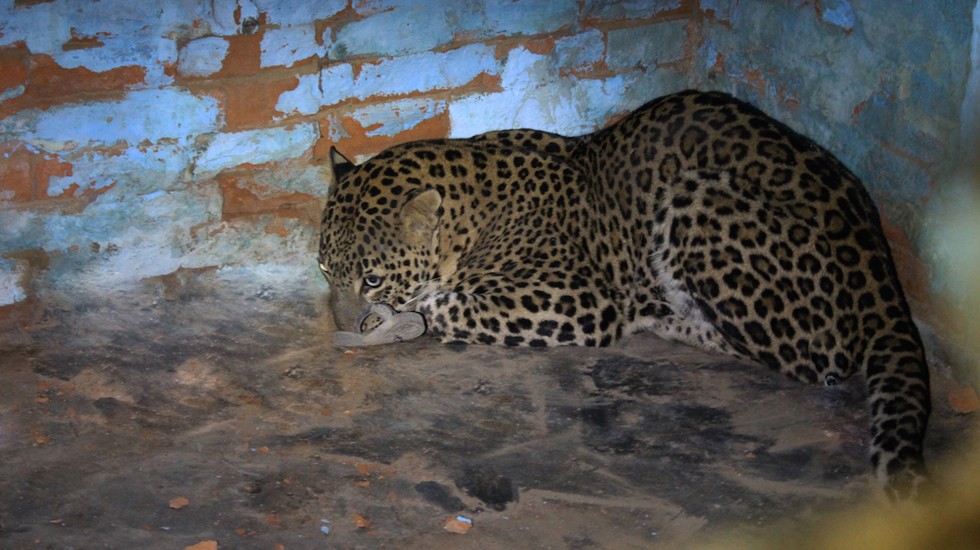 WILDLIFE SOS
The Forest Department contacted Wildlife SOS and a rescue team hurried to the house.
"The room had been secured and the team got to work controlling the people that had gathered," Dr. Ilayaraja, senior veterinary officer, said in a press release.