2 Aug
By: The Dodo
(Guest post by Caitlin Jill Anders from thedodo.com)
Just like humans, all animals have their own distinctive looks, and some are even more distinct-looking than others. When he was just a kitten, Ozzy the cat had an accident that left him cross-eyed. He fell off of a window sill, and while he luckily survived, his eyes were never the same. Despite it all, he really couldn't be more adorable.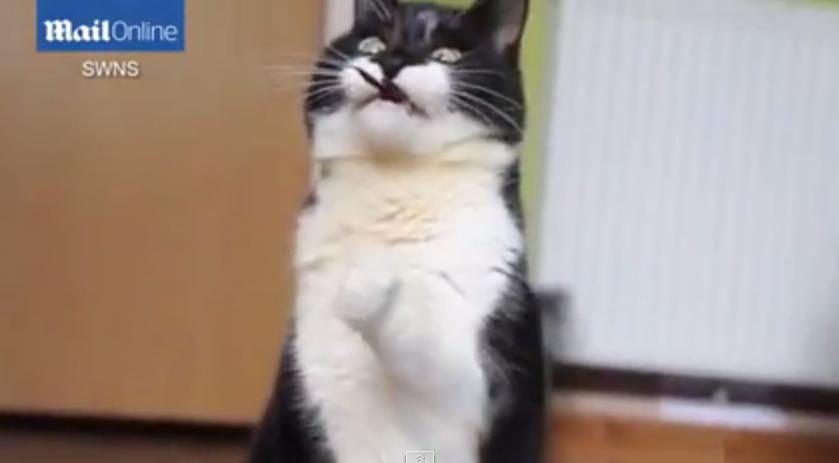 YouTube/Jim Lenny
Ozzy's eyes are permanently crossed, but it doesn't seem to have affected his sweet demeanor. And, as some have pointed out, Ozzy also bears a resemblance to Bagheera, the panther who gets hypnotized in "The Jungle Book."
Due to his accident, Ozzy has impaired eyesight and can essentially see only in tunnel vision. Still, the cat seems like a fairly happy guy, with a loving family who supports him despite his differences.