31 Oct
By: The Dodo
(Guest post by Christian Cotroneo from thedodo.com)
This dog is about to see a ghost.
He doesn't know it yet. So, he's stationed, adorably, at the bottom of the stairs bristling with anticipation.
Wait for it ... 
It's the Stay Puft Marshmallow Man: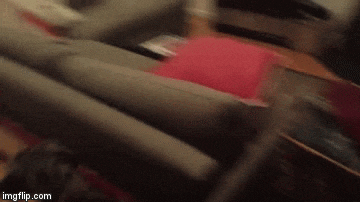 MARSHMALLOWMANMARSHMALLOWMANMANMARSHMALLOWMAN
Run, Luke. Run!
In this mesmerizing video, posted on YouTube, the massive Great Dane flees in terror from the phantom of the stairwell.
First, he gallops to the couch.
MARSHAMALLOWMANSTILLCOMING!
He tears into the kitchen.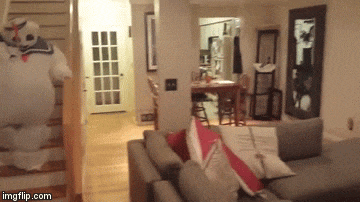 YouTube