31 Aug
By: The Dodo
(Guest post by Sarah V Schweig from thedodo.com)
Her spine, ribs and kneecaps were broken, her legs dragged behind her and her nose was completely cut off.
There are no answers to how anyone could endure such inexplicable cruelty. But a dog named Khaleesi, found deformed and starving in Orlando, Florida, is proving to everyone that she's a survivor.
28 Aug
By: The Dodo
(Guest post by Sarah V Schweig from thedodo.com)
A critically endangered rhino in Ohio is preparing for the trip of a lifetime.
Already declared extinct in Malaysia, the Sumatran rhino is one of the rarest animals on Earth — there are only about 100 left.
In an effort to breed the species and prolong the Sumatran rhino's survival, a rhino named Harapan will voyage from Cincinnati, Ohio, to Indonesia to help, the Cincinnati Zoo announced this week. He has been the only rhino of his kind on view to the public anywhere in the world. But because breeding efforts are crucial for the species' survival, the zoo is saying goodbye to Harapan, who was born there in 2007.
27 Aug
By: The Dodo
(Guest post by Stephen Messenger from thedodo.com)
For some folks, the great outdoors is apparently only "meh."
One recent visitor to Yellowstone was evidently less than fully satisfied with his stay at the world-famous National Park — all because of one major disappointment. As it turns out, the performance of the park's wildlife fell quite short of expectations, with bears showing particular disregard for his vacation plans. It's like they didn't even try.
In a note to park staff, the guest left a ridiculous suggestion for how the park might improve 
26 Aug
By: The Dodo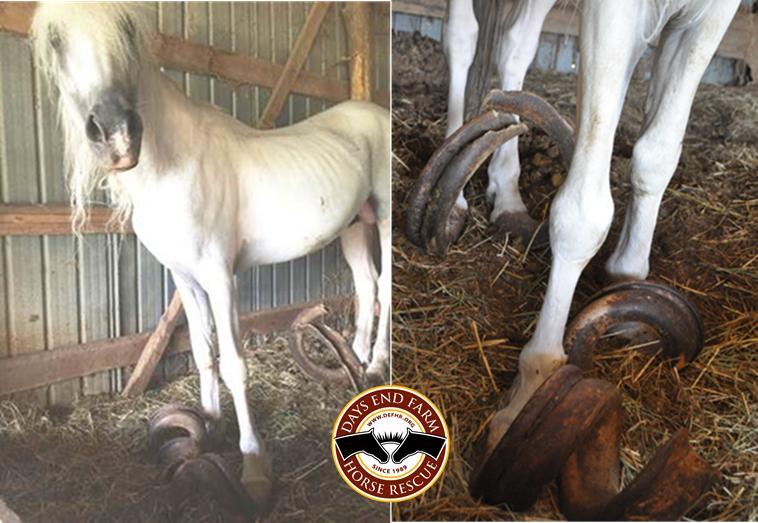 Days End Farm Horse Rescue 
Early last Friday, three horses were found on a private farm by field service officers with the Humane Society of Washington County (HSWC), a nonprofit organization that contracts with Washington County, Maryland to provide animal control services.
The officers were initially responding to a concerned citizen calling about the welfare of pet pigeons. But protocol demands that the officers investigate the conditions for the other animals on the property, as well.
What they found was this: three horses — two stallions and a miniature — confined to individual stalls.
They were emaciated. They had rotten teeth. Their hooves, which had never been properly cared for, were more than 3 feet long.
And they had been living like this for upwards of 15 years.
26 Aug
By: Jodi Westrick
We've known for some time that cat videos have a magical power, and it seems like science is finally catching on. According to Medical Daily, a reaction video from the American Chemical Society claims that instead of that cup of Joe you drink to get a caffeine boost, you could just watch some cat videos instead.
The ACS states that watching cat videos improves your mood and temporary boosts your attention to detail. Previous studies have shown that spending time with a pet, such as a cat, does positive things to the brain. Similarly, watching videos of cats can have a similar effect on our hormones as to hanging out with one in person. The videos can increase the oxytocin levels in your brain, which can influence "positive feelings of trust and connection," and decrease the amount of cortisol, which is a hormone related to stress.
26 Aug
By: The Dodo
(Guest post by Sarah V Schweig from thedodo.com)
Mickey the cougar could barely walk when rescuers found him.
Mickey had languished for years in a nightmarish backyard zoo in Alabama that was operating without a license — its USDA license was revoked in 2006. It had been discovered that the woman running the zoo, which was also serving as the local dog pound, was feeding domesticated dogs to her exotic cats. Big Cat Rescue was determined to save any animals it could from this horror story.
In 2014, Big Cat Rescue negotiated with the owner of the captive wild animals, and last August she finally surrendered Mickey to the Tampa-based rescue organization.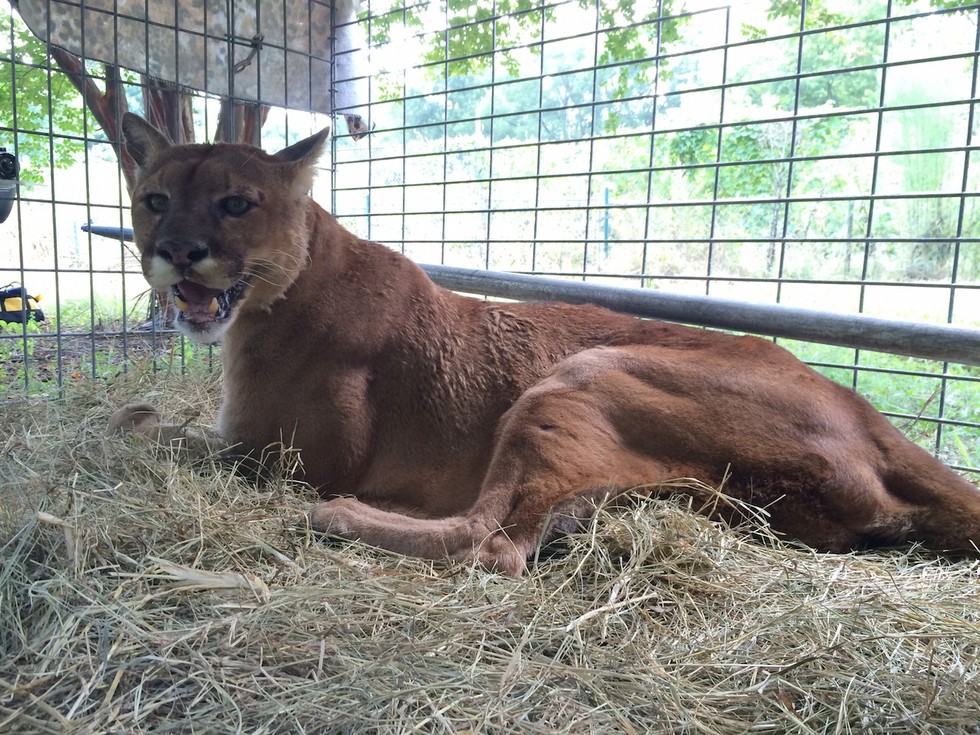 Big Cat Rescue 
When Mickey was finally rescued, he was emaciated, his teeth were rotting and his legs were so debilitated from what specialists believed were torn ACLs that he could barely stand up. After further examinations, veterinarians determined that Mickey's knees were ravaged, with no ligaments or cartilage left at all.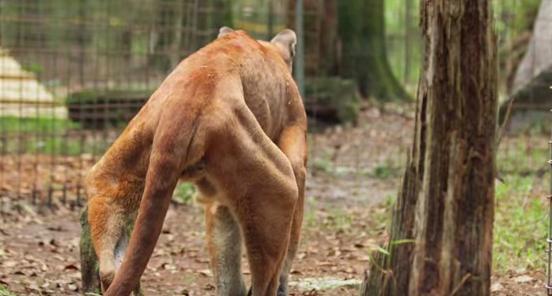 "It had to be incredibly painful," Susan Bass, of Big Cat Rescue, told The Dodo, "but he's such a sweetheart, he never even let on that he was in pain."
25 Aug
By: Mary Beth McAndrews
Today marks the 99th birthday of the National Park Service! Since 1916, the National Park Service has played a pivotal role in preserving the country's natural beauty while providing educational resources to the public. Some of the most famous national parks include Grand Canyon National Park, Yosemite National Park, and Yellowstone National Park.
Want to celebrate like you know Leslie Knope would? Here are some ideas!
1. Take your pet for a walk at your local national park. We even have a list of 10 dog-friendly hiking trails for you to explore!
2. Peruse the National Park Service's list of 99 Ways to Find Your Park and try a few of them out. 
24 Aug
By: Nesa Nourmohammadi
The National Zoo and giant panda Mei Xiang took the news by storm from what could be the most exciting baby announcement in a long time. But while most people continue celebrating the birth of her twin cubs, others remain cautiously optimistic.
The cubs face a long road ahead, as the Associated Press reports. In order to ensure their survival, zookeepers will have to keep a protocol, working around Mei Xiang to make sure both twins are properly cared for. If left to her own devices, a panda will neglect her twins. So while Mei Xiang spends time with one of her cubs, zoo staff will care for the other, swapping them every several hours (so long as Mei Xiang allows zoo staff to get close enough).
21 Aug
By: Jodi Westrick
The footprints of a 30-ton dinosaur have been discovered in a quarry in Germany, the Telegraph reported. Even more notable, the footprints have been left in a continuous trail of more than 50 yards, with 90 footprints total. 
According to scientists, the dinosaur responsible for the prints was a sauropod, or dinosaur with a long neck, who made them 135 to 145 million years ago. The prints measured a whopping four feet across and 17 inches deep.
20 Aug
By: The Dodo
(Guest post by Anna Swartz from thedodo.com)
When Rotem, a sand cat who lives in captivity at the Ramat Gan Safari Park in Israel, lost her mate Sela last year, she was the only one of her species left at the park.
Sand cats are extremely rare — there are only 116 left on the planet, and many are in captivity. Instead of having new kittens and helping keep her species alive, Rotem was all alone in her enclosure, mourning her lost mate.
In hopes that she would have more litters, the staff brought in a new male sand cat named Kalahari, imported from captivity in Sweden last fall — which is pretty ironic, considering that the sand cat's natural habitat is in the hot deserts of North Africa and Central Asia.
But Kalahari the Swedish sand cat and Rotem didn't quite hit it off. In fact, the two pretty much avoided each other, which is why caretakers at the park were so shocked to discover that Rotem had given birth to a surprise litter three weeks ago.