14 Aug
By: The Dodo
(Guest post by Ameena Schelling from thedodo.com)
Poor Walter just wanted to get out of his sewer — but ended up in quite a predicament.
Volunteers with the Wildlife Rehabilitation Center at the Wisconsin Humane Society received several calls on Wednesday morning alerting them to a trapped raccoon. When they rushed to the scene, they found the frightened animal in a very sad state.
Little Walter, as he was later named, had tried to climb out of the sewer through a grate in the pavement. While raccoons usually travel in and out through curb gutters, this entrance was covered with a square grate — and poor Walter had his head stuck.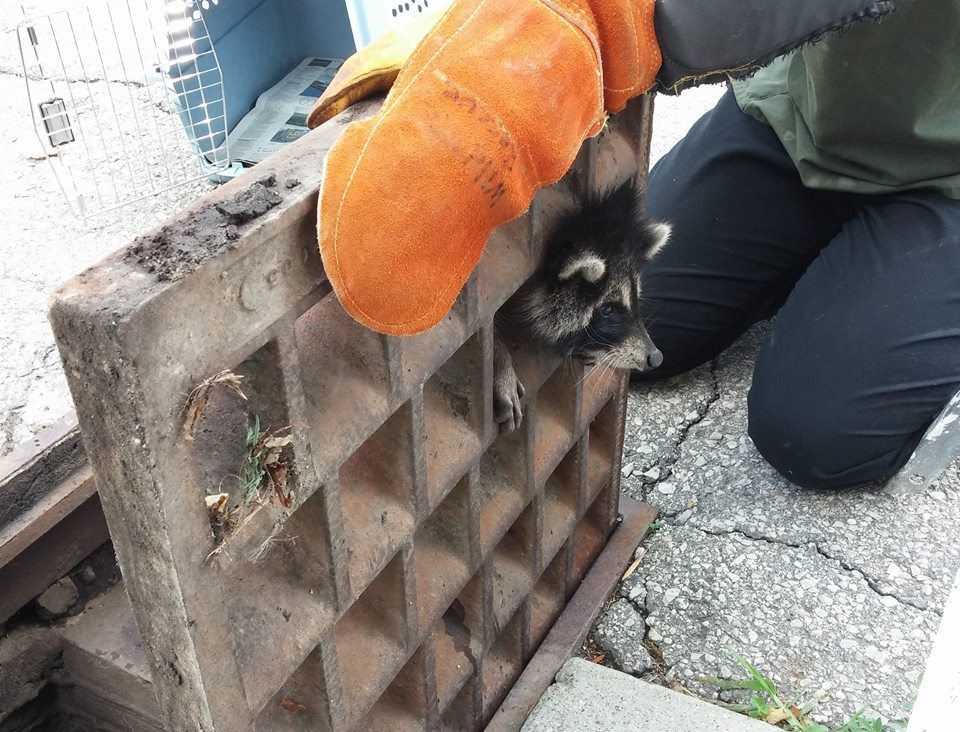 Wildlife Rehabilitation Center at Wisconsin Humane Society
"Every year we get at least two or three raccoons with their heads stuck like this; it's this particular style of grate that does it," Scott Diehl, director of the Wildlife Rehabilitation Center, told The Dodo. He added that the pointed shape of a raccoon's head makes it easy for the curious creatures to get stuck in things: "It's like an arrow that is not very easy to pull out once it goes past a certain point."
Walter had likely been hanging there all night, but fortunately some kind passerby had found an A-frame road sign and placed it next to Walter to keep him safe. And while the little fellow's head was stuck above the ground, a lucky ledge by his feet kept him from hanging.