7 Oct
By: The Dodo
(Guest post by Anna Swartz from thedodo.com)
Little Bird, a 2-year-old caique, knows that it's the little things in life that matter most ... that's probably why he's so freakin' excited to have a paper towel to play with.
Just look at him hopping with joy!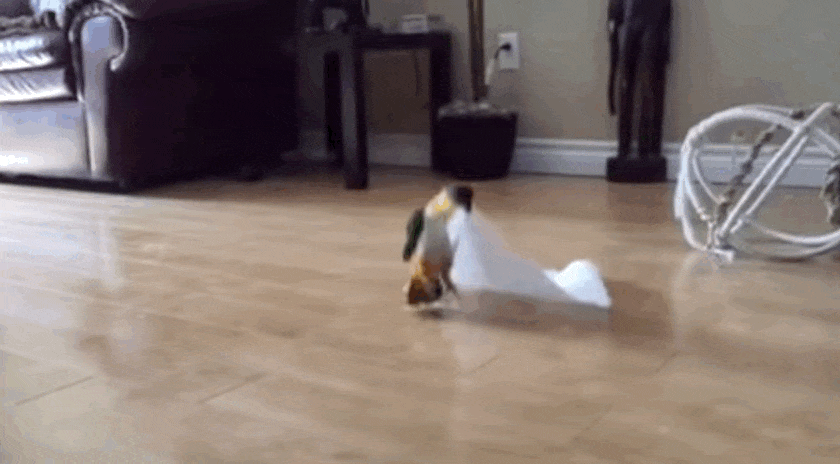 He loves his paper towel so much that he even rolls around on it. Wheee!