26 Nov
By: The Dodo
(Guest post by Christian Cotroneo from thedodo.com)
A pair of forlorn greyhound puppies found in the scrublands of Spain had everything against them.
Abandoned. Starving. One of them was blind.
But even in that darkness, there was a light: the unbreakable bond between a brother and sister.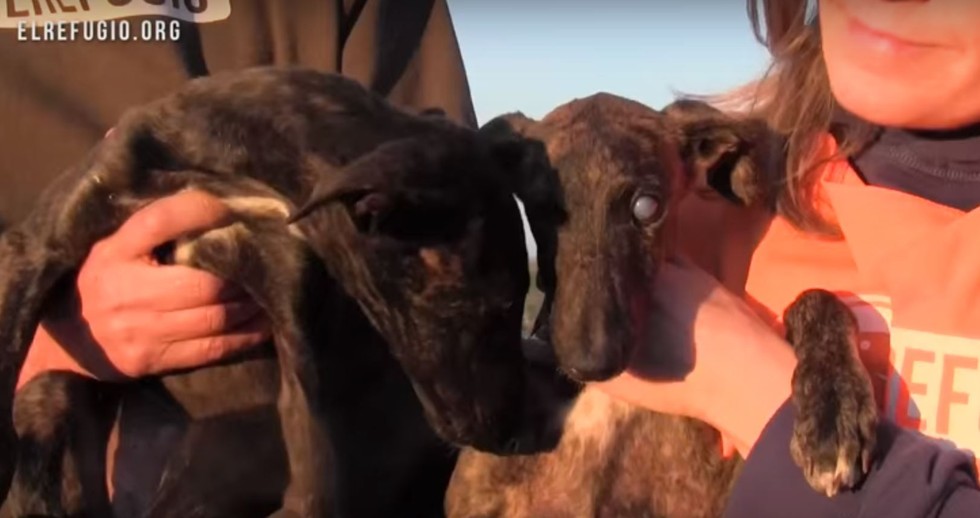 EL REFUGIO / YOUTUBE
Residents at a women's shelter near Madrid came across the siblings, as one of them, the brother, led his blind sister on a search for food. 
"On approaching the dogs, it was possible to see that one of them had a cloudy veil covering the retina of the eyes," Nacho Paunero, the head of El Refugio,wrote on the website. "Her brother seemed to be fully aware of the blindness of his sister and would not be separated from her for a single second. He was protecting and guiding her."
And then it was time for the kind to lead the blind.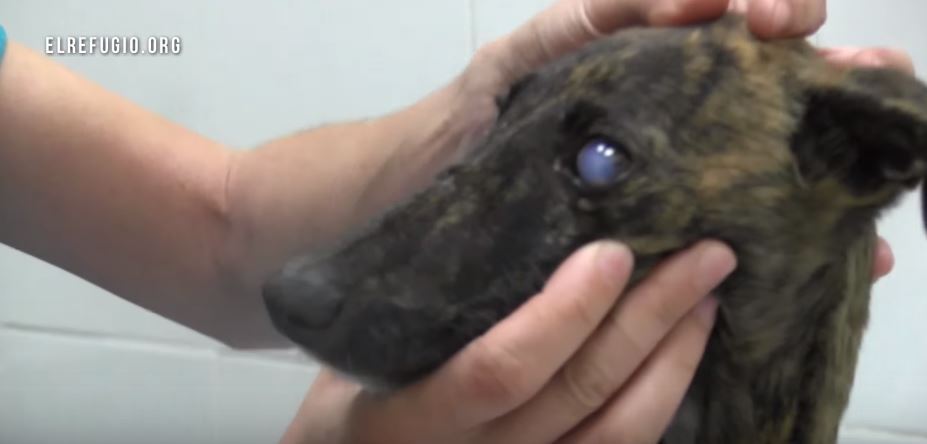 EL REFUGIO / YOUTUBE
Dubbed Pisper and Blinder (you can probably guess who was who), the dogs were taken to a local veterinarian. An infection was determined to be the cause of Blinder's condition. A full recovery is expected.