4 Aug
(Guest post by Ameena Schelling from thedodo.com)
This man's hike in the woods turned into a once-in-a-lifetime encounter.
Outdoor enthusiast Trevor Rasmussen was hiking in Montana last summer when he spotted something unusual — and incredible — sitting in front of him: a full-grown mountain lion.
In the video, the mountain lion sits comfortably on the trail path as Rasmussen approaches. When the big cat spots Rasmussen, he lets out a yawn then starts to languorously stroll down the path.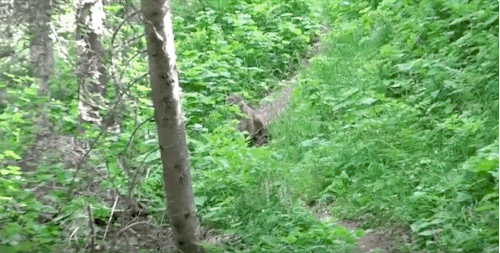 Fortunately, Rasmussen keeps his head on straight. Standing his ground, he firmly shouts at the cat and tells it to go away. (Mountain lions are rarely dangerous when treated respectfully, but better safe than sorry).