31 Jul
(Guest post by Ben Kerns from thedodo.com)
With those perpetually pouty mugs, scrunched-up noses and hanging jowls, dogs with flat faces are undeniably cute. The problem is, breeding dogs to have flat faces causes numerous health problems that could easily be avoided.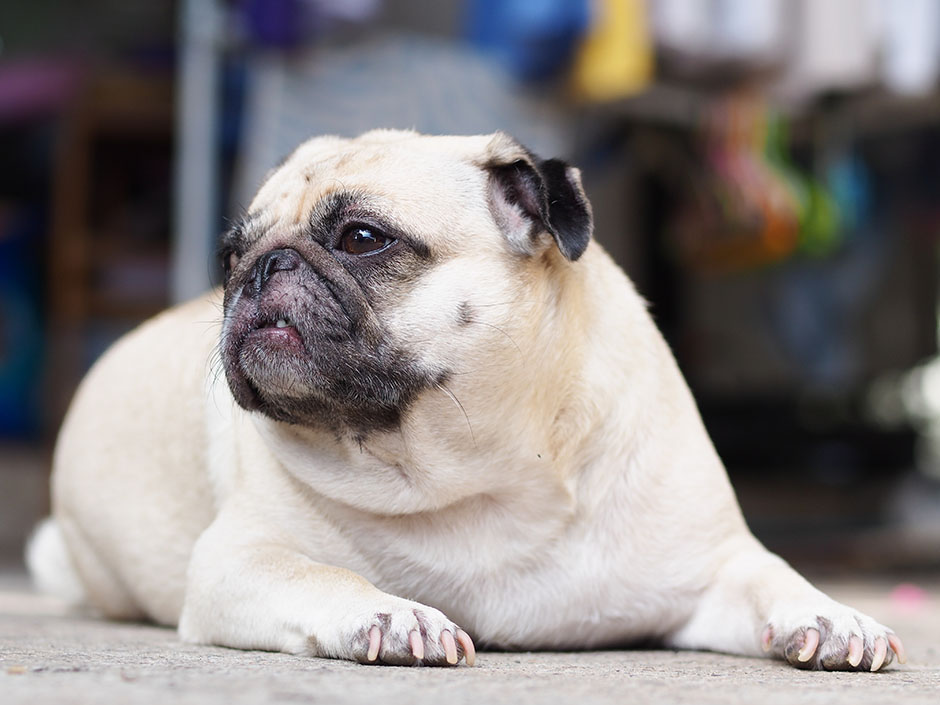 Pug (Shutterstock)
Flat-faced or flat-nosed dog breeds, also known as brachycephalic breeds, are prone to a variety of conditions that affect their breathing and ability to live long, healthy lives. The conditions caused by the flat face are collectively known as brachycephalic obstructive airway syndrome (BOAS).
BOAS is sort of a blanket term referring to the various upper airway problems found in the these dogs. These breeds include English bulldogs, boxers, Pekingese, pugs and Shih Tzus, among others. Their shorter skulls and flat faces are the result of decades of selective breeding for what some consider "desirable" traits, and goes directly against the ancestral, natural shape of a dog's head. BOAS can occur in any breed that has a flat face or nose, though it's more common in certain breeds, like pugs, who all suffer from BOAS.