1 Jul
(Guest post by Sarah V Schweig from thedodo.com)
For the first time ever, a baby tree kangaroo has found a home in a wallaby's pouch.
Makaia, a baby tree kangaroo, was only five weeks old when his mother was tragically killed by a falling tree branch.
Makaia, whose species is already endangered because of overhunting and loss of habitat, was having an especially rough start. Feeding the tiny tree kangaroo by hand was not an option — he was simply too young. Makaia needed a pouch to call his own and finish developing during his vulnerable early months.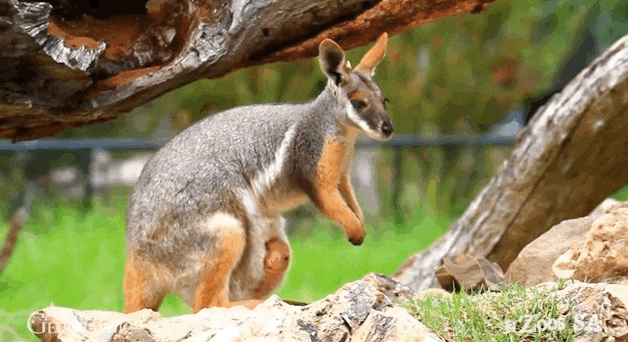 YouTube/Zoos SA